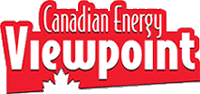 Oil Crisis Down Under
Bill Powers
Canadian Energy Viewpoint
January 3, 2005


While Australia's natural resource-based economy has enjoyed tremendous growth along with the rebound in commodity prices worldwide, the country's oil production continues to decline at a staggering pace. The country's production peaked at 805,000 barrels of oil per day (bopd) in 2000 and only averaged 490,000 bopd in the first 10 months of 2004 (Source: US Department of Energy). I expect Australia's oil production to continue to drop further in 2005 due to the lack of major new projects scheduled to come online. In this issue, I will examine many of the reasons behind Australia's precipitous oil production decline, how the country is coping with the issue and most importantly, what it means for energy investors.
Before reviewing Australia's current state of affairs as it pertains to oil, I believe a brief history of both oil discovery and production in the country might be helpful.
Exploration for oil began early, with a reported small discovery being made in 1900. (It should be noted that the Australian Commonwealth was formed in 1901.) As many as 157 wildcat wells were drilled onshore by 1930 despite very little encouragement. A new chapter opened in the 1960's when important discoveries were made in a tertiary basin in the Bass Strait between Australia and Tasmania and on Barrow Island off Western Australia. The three largest fields were Kingfish (1967) with 1,200 million barrels (Mb), Halibut (1967) with 850 Mb and Mackerel (1969) with 450 Mb.
Australia's oil production struggles can be traced back to 1967, the year which marked the peak year of oil discovery for Australia. (Source: APSO) More recent exploration efforts have focused on the NW Shelf of Australia and several onshore basins but results have been mixed.
A total of 4,200 wildcats have been drilled so far. Peak exploration was in 1985 when 184 wildcats were drilled. The number has since declined to about 80, and is expected to continue to do so as the list of viable prospects dwindles. (Source: ibid) While there is hope that recent initiatives by the government will increase exploration spending, especially on country's NW Shelf, there have been few discoveries of significant size to indicate that oil production can stabilize at current levels, much less increase.
While it is difficult to pinpoint the reason for the nearly 40% decline in Australia's oil production over the last four years, I believe the country has been a victim of both Hubbert's Peak and poor government policy. The main thesis behind Hubbert's Peak is that once half of the reserves of a specific petroleum producing region have been produced, that region will go into permanent and irreversible decline along a bell shaped curve. As evidenced by the below table, oil production in Australia was relatively flat for years prior to peaking in 2000:
Australia's Average
Oil Production*
| | |
| --- | --- |
| Year | Average (Thousand Barrels Per Day) |
| 1990 | 575 |
| 1991 | 545 |
| 1992 | 535 |
| 1993 | 503 |
| 1994 | 536 |
| 1995 | 562 |
| 1996 | 570 |
| 1997 | 588 |
| 1998 | 544 |
| 1999 | 539 |
| 2000 | 722 |
| 2001 | 657 |
| 2002 | 626 |
| 2003 | 512 |
| 2004** | 445 |
*Source: Energy Information Administration
**10-Month Ave.
Once the country achieved peak oil production, however it did not decline gradually as one might expect, production fell off a cliff. How did this happen? Shouldn't production have declined more gradually according to Hubbert's Peak theory? I believe there are several additional factors that contributed to Australia's oil production decline. First, oil discovery in Australia was very concentrated in a few fields (over half of the country's reserves are concentrated in a handful of fields) and several of the country's biggest fields were discovered nearly simultaneously. Without flush production from new field discoveries to replace declining output from more mature fields, production has gone into a steep decline.
Exacerbating the situation has been the application of new drilling technologies. Horizontal drilling and side-tracking (the drilling of a vertical well at an angle for a certain period before resuming vertical drilling) have allowed for the extraction of reserves at much faster rates than only a few years ago. Advanced extraction technologies created an illusion that all was well in Australia's oil patch since the country was able to grow production modestly for decades. The reality of the situation was far different. Advanced drilling techniques depleted the country's easily produced reserves faster than anyone thought possible.
Surely some of the blame for Australia's declining oil production can be traced to years of poor governmental policy. Australia's energy industry, up until very recently, was dominated by only a few very large firms such as Santos and Woodside Petroleum, who controlled nearly all of the most prospective acreage. For years, the country's high taxes and lack of access to choice prospects discouraged the development of junior producers who are more willing to take on smaller projects and more risk.
A final explanation for Australia's oil production retreat, may be the simple fact that there might not be that much oil left to find. Australia is the world's driest continent and lacks much of the organic material required for the creation of oil. Despite dramatic improvements in seismic and offshore drilling technologies that have opened up huge new areas for exploration, Australia's reserves have barely budged over the years. The below table clearly displays the difficulty the country has had in growing its oil reserves:
Australia's Oil Reserves*
| | |
| --- | --- |
| Year | Billion Barrels |
| 1980 | 2.130 |
| 1981 | 2.360 |
| 1982 | 1.709 |
| 1983 | 1.622 |
| 1984 | 1.586 |
| 1985 | 1.431 |
| 1986 | 1.449 |
| 1987 | 1.713 |
| 1988 | 1.692 |
| 1989 | 1.673 |
| 1990 | 1.677 |
| 1991 | 1.566 |
| 1992 | 1.524 |
| 1993 | 1.768 |
| 1994 | 1.615 |
| 1995 | 1.615 |
| 1996 | 1.560 |
| 1997 | 1.800 |
| 1998 | 1.800 |
| 1999 | 2.895 |
| 2000 | 2.895 |
| 2001 | 2.895 |
| 2002 | 3.500 |
| 2003 | 3.500 |
* Sources: Oil and Gas Journal
and Energy Information Administration.
The country's national and territorial governments have taken some very aggressive steps over the past few years to reverse the country's declining oil production. Australia now has one of the most favorable hydrocarbon tax regimes of any country. Also, Australia has made large tracts of acreage available through an aggressive relinquishment plan for fallow fields. A great deal of seismic and well log data has been made available on the internet via a program designed by Geoscience Australia to cut down the cost of finding new prospects. In light of all of the above mentioned initiatives to encourage oil exploration in Australia, it is becoming apparent that there is little more that can be done to stop the country's oil production from continuing its downward spiral.
What does Australia's declining oil production mean for investors? First, the country's steep decline curve is an excellent example of what can happen when advanced extraction technologies are applied to a very mature reserve base. While Australia and Oman are two well documented examples of production dropping quickly after peaking, I believe there are other countries that are likely to follow suit. If one of these countries happens to be Saudi Arabia, Russia or a major Middle Eastern exporter, the world will experience rapidly escalating oil prices. Also, Australia's declining oil production is requiring the country to compete more aggressively for oil on the world market. Savvy investors should recognize that Australia's dropping oil production and energy-intensive commodity-based economy will undoubtedly lead to further tightness in the world oil market.
Email:
bill@canadianenergyviewpoint.com

Website:
www.canadianenergyviewpoint.com


Canadian Energy Viewpoint Subscription Information:
One-year subscription
(12 monthly issues and email alerts on Model Portfolio companies):
Internet download access: $199 US
US mail to US/Canada locations: $199 US
International hardcopy delivery: $225 US
Payment methods:
Credit card via PayPal (an eBay Company) To access, visit our website
Check or Money Order (payable in US funds). Please send your name, address, choice of delivery method and check or money order to:
Canadian Energy Viewpoint
5834 North Paulina St. 2N
Chicago, IL 60660