CBS News: 60 Minutes Featured Nuclear Power
from ChartWorks:: published by
Institutional Advisors
Bob Hoye
April 13th, 2007
Technical observations of RossClark@shaw.ca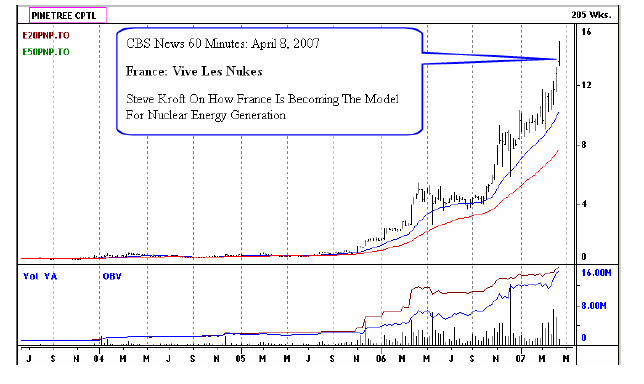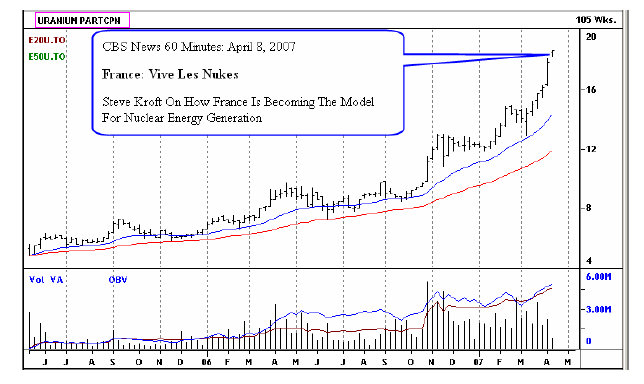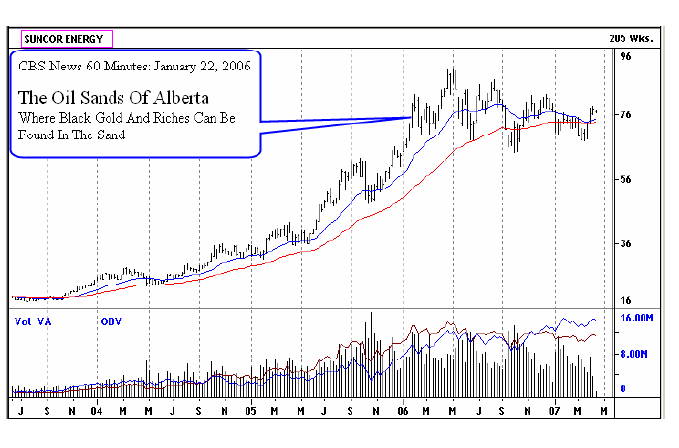 Often the peak of a market mania is accompanied by front page features in the big weekly magazines or leading newspapers.
Lately this includes features stories on "60 Minutes".
The 2006 oilsand mania is a good example. Suncor was the bellwether stock.
Now it's nuclear power and Pinetree (PNP) and uranium participation (U), both list in Toronto, are showing excessive action.
This kind of peak is a process that is always interesting.
Bob Hoye
April 13th, 2007

EMAIL:: bobhoye@institutionaladvisors.com
CHARTWORKS WEBSITE:: www.institutionaladvisors.com